ACCESSIBILITY AT THE DUCAL PALACE OF THE BORGIAS
Within our national policies for respect for the rights of people with disabilities, accessibility was included in the Spanish regulatory framework in the last third of the 20th C.
At the Ducal Palace of the Borgias of Gandia, we feel fully committed to this, so we have created accessible and usable environments for all people, irrespective of their skills and abilities.
Thus, the Ducal Palace of the Borgias has ramps at various access points, as well as a lift adapted for people with reduced mobility, as indicated on the floorplan.
The visit to the noble floor is fully adapted for people with reduced mobility, with the exception of the Ceramics Gallery which has several steps, but can be seen and enjoyed from different parts of the Palace.
The Ducal Palace of the Borgias of Gandia continues to work to improve accessibility, thereby facilitating visits by people with reduced mobility to one of the most iconic buildings in the Valencian Community.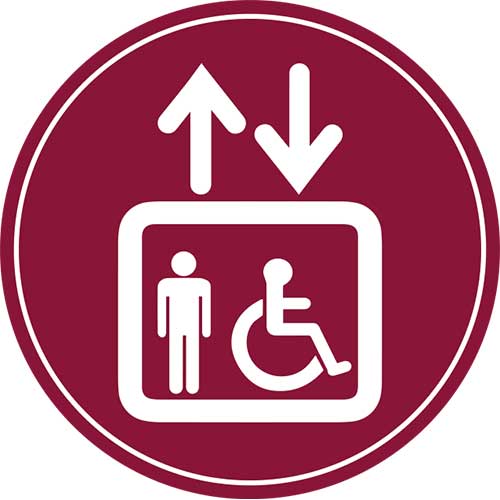 The Palau has a large lift that reaches all floors of the building, via a stairwell that is well connected to all visitable rooms, especially the first floor or the nobility floor of the building.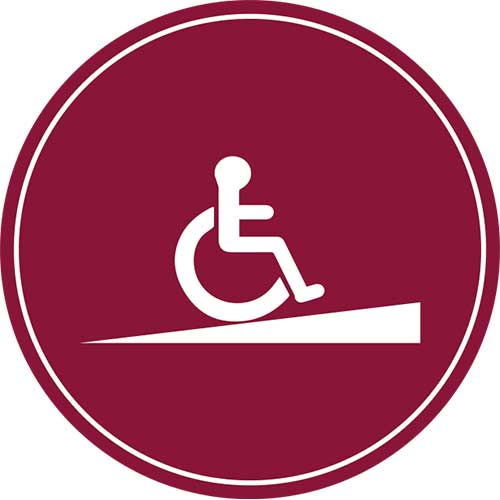 To traverse steps that form part of the original architecture of the building, several ramps have been placed in areas connecting to the lift, and on the noble floor.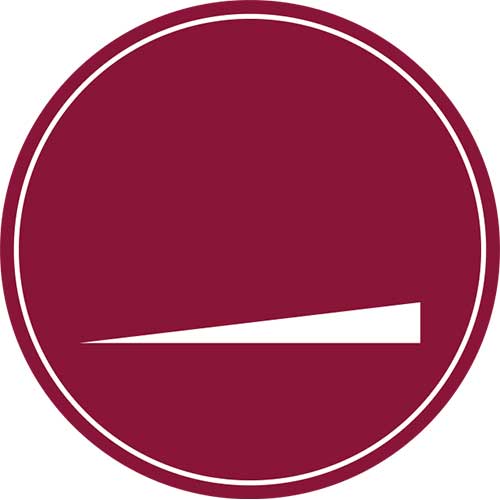 To facilitate access to certain areas of the Ducal Palace de Gandia, wooden ramps have been installed.
PALAU DUCAL DELS BORJA DE GANDIA
C/ Duc Alfons el Vell, 1.
39.966117, -0.180098
46701 Gandia (Valencia) ESPAÑA