PURE HISTORY
The Ducal Palace of the Borgias of Gandia, listed as an Asset of Cultural Interest since 1964, is one of the most iconic examples of civil architecture in Valencia's architectural and ornamental heritage.
GUIDED TOURS REQUIRED PRIOR RESERVATION.
ON DRAMATIZED VISIT SUNDAYS, ACCES CLOSES AT 12H.
WHEN DO YOU WANT TO VISIT US?
WE ARE…
 From Monday to Saturday from 10:00 to 14:00 and from 16:00 to 20:00
Sundays and holidays from 10:00 to 14:00
*Access allowed up to one hour before closing, and on Sundays with a dramatized visit until 12:00 (Check dates)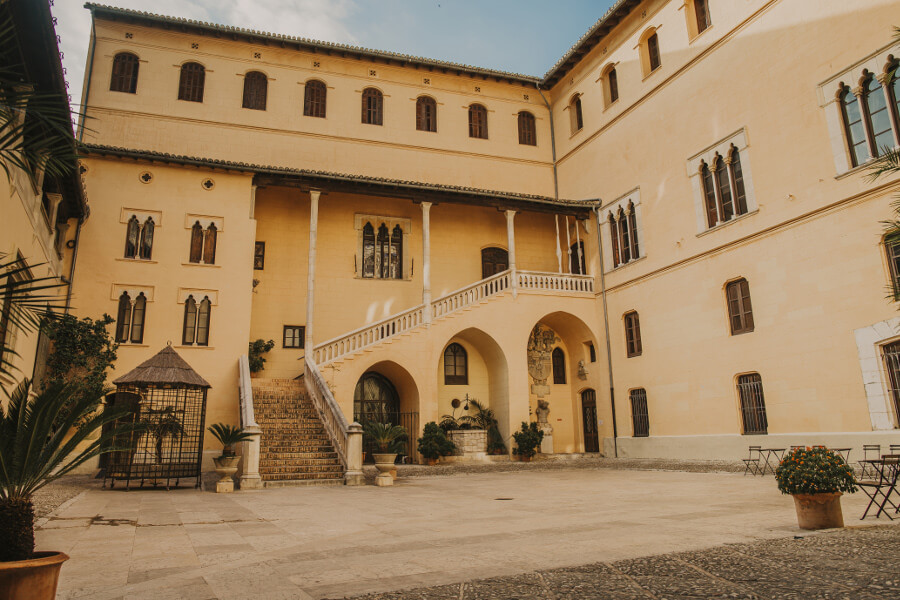 DISCOVER THE BORGIAS FAMILY JEWEL!
Discover the Palau Ducal dels Borja de Gandia, a building that with its seven centuries old will surprise you at every step you take throughout its impressive rooms
A lot of activities and experiences await you so you can enjoy history, culture and gastronomy.
And you, how do you want to get to know the Palau Ducal?
Would you like to see the Palace before you visit? Use our virtual tour and enjoy all the history and mystery of the Ducal Palace of the Borgias of Gandia..